Keyword Clustering
Have up to 1,000 keywords sorted into meaningful subgroups. Completely automatically with Google's machine learning algorithm BERT.
Used by over 1.600 customers.
"I myself now use HyperSuggest for every keyword research, every content marketing campaign and for the creation of all texts, no matter if SEO text, guide content or blog post."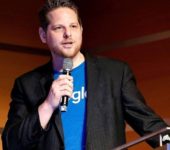 Kai Spriestersbach
SEARCHONE
Get your keyword list sorted in a meaningful way.
Latest machine learning algorithm.
No settings. You can start right away.
Instant access to all the insights.
"For me HyperSuggest is a really valuable tool for keyword research. The price is fair and the functionality is very good for this purpose."

Soeren Eisenschmidt
eisy.eu